The Business Innovation Center is a 501(c)(3) organization that offers a variety of collaborative programs for developing your creative ideas and working collectively to grow both personally and professionally. Notice: As of October 31, 2023, all BIC programs will be virtual since our facility in Fall River, MA, has been closed.
If you wish to find out more about any of our programs, please email This email address is being protected from spambots. You need JavaScript enabled to view it..
In 2023/2024, the Business Innovation Center will be rebranding and transitioning to "BIC Media Labs," and all programming will be online or in virtual meeting spaces.
Current Community Initiatives: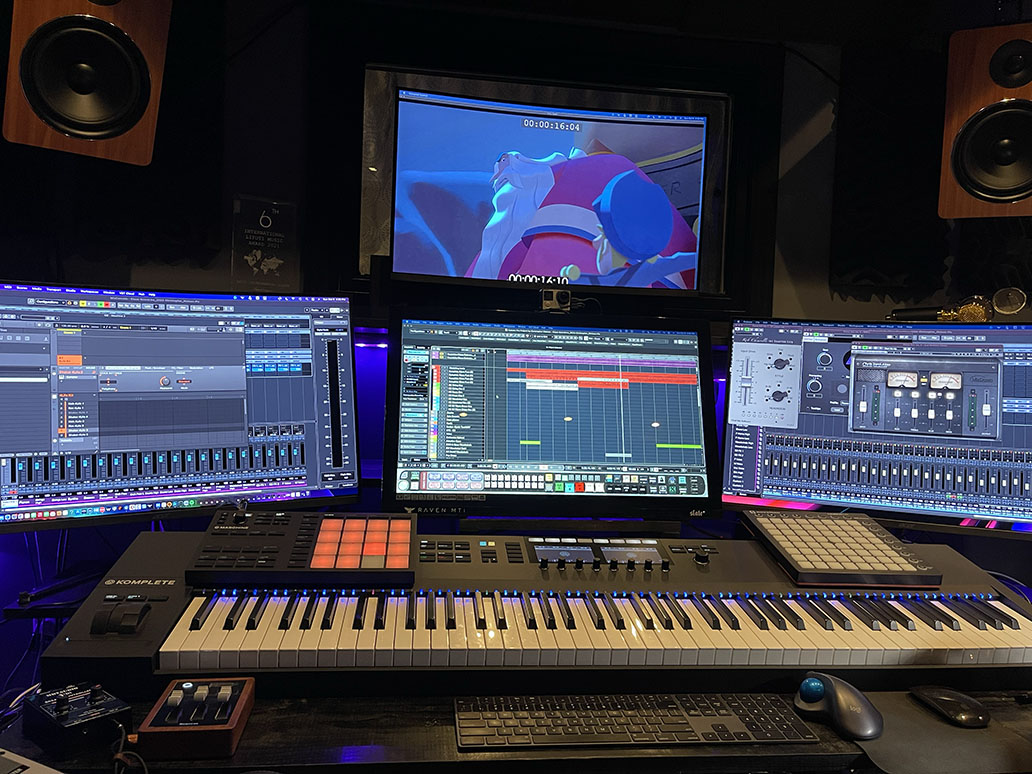 The Composers Exchange: (Virtual by Zoom) Now in its second year, this growing community of over 155 music composers, producers, and songwriters has weekly meetings and collaboration sessions driven by the interests of the community and small collaboration groups that form through topical interests and various inspirations. This community evolved from a small group of cinematic composers studying harmony and the craft of scoring for pictures.
If you are interested in participating, send an email with a brief overview of your musical profile and interests to This email address is being protected from spambots. You need JavaScript enabled to view it..
"Your Compass List" is a new book and life skills development program created by Christopher Nielsen: This personal and professional development offers a well-organized and thought-provoking book, "Your Compass List." It has a companion workbook and is supported with online videos, one-on-one coaching, and mentoring programs. The program is also designed to be offered as a 24-week cohort.
Visit https://yourcompasslist.com for more information.
AI Transformation Town Hall: This is a monthly forum and Town Hall gathering of people interested in learning more about the rapid advancements in Artificial Intelligence. This is a forum of shared experience, research, and expertise open to participants for discussion. Participants range from regular folks new to these technologies to experienced experts in AI and related fields. The direction of this gathering will focus on bringing consensus on topical ideas, ethics, and understanding of potential impact. We will review books and thought leaders and share our perspectives on a variety of topics related to all things Artificial Intelligence and advanced robotic systems. The Town Halls will be shared as part of the free curriculum on the "Your Compass List" Life Skills Learning Center. The goal of this offering and collaboration is to offer content and perspectives that can be useful for persons on a pathway for Learning as a lifestyle.
Meetings are typically held on the last Friday of the Month at 6:30 pm EST. Notices and events will be found here: http://yourcompasslist.com/index.php/life-skills-learning-center/event-schedule, and session archives will be available here: http://yourcompasslist.com/index.php/life-skills-learning-center/learning-center-pathways or on the associated YouTube Playlist.
Notice: The Fall River Innovators have moved to the One Southcoast Chamber conference room. Visit https://fallriverinnovators.org for more information.
If you would like more information about any of the current program initiatives or have an idea of your own you would like to initiate with "BIC Media Labs" (formerly Business Innovation Center), please email This email address is being protected from spambots. You need JavaScript enabled to view it..
Special thanks to the folks at SLACK.com and PIBOX.com for sponsoring our communities and allowing us to use their tools for collaboration and information sharing.