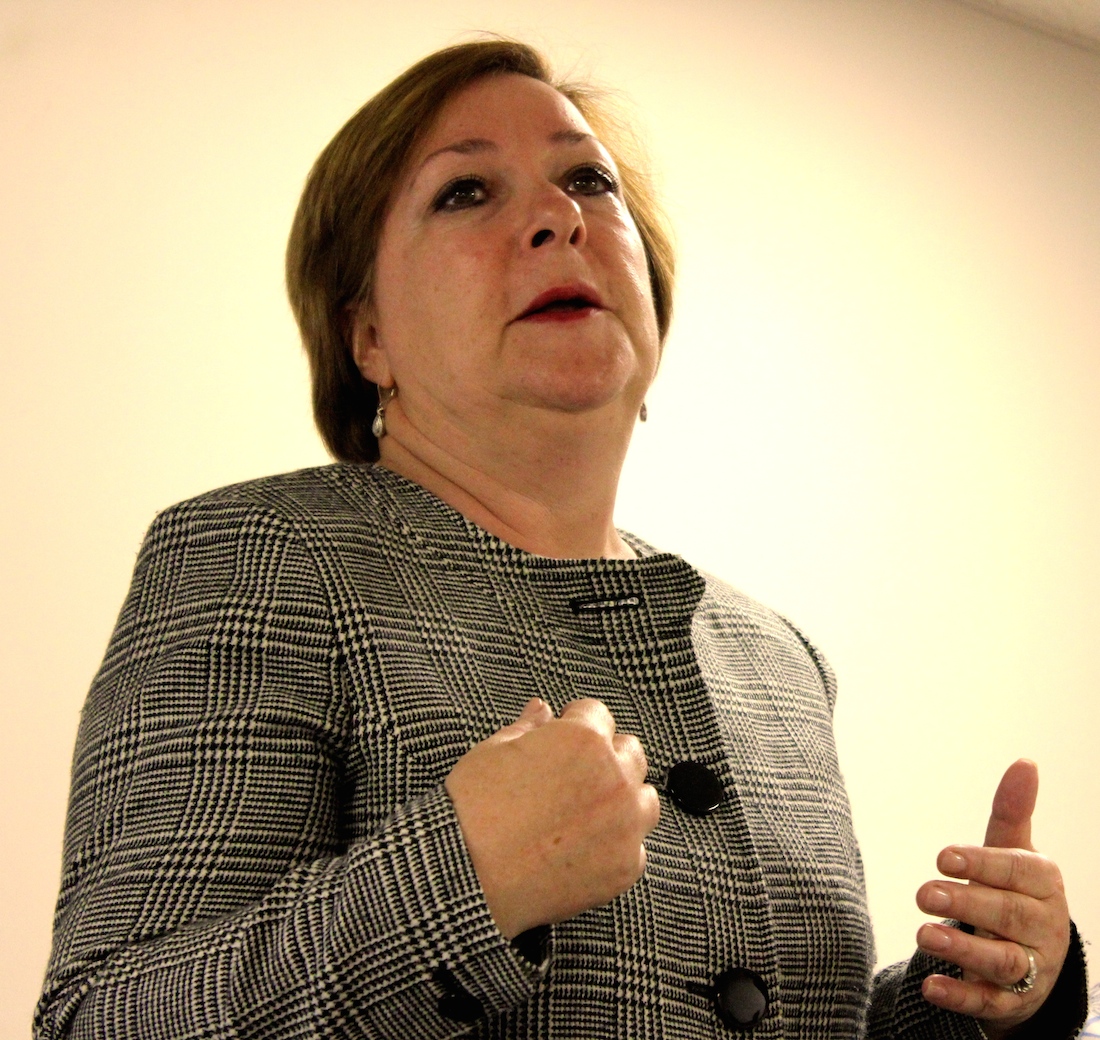 Stephanie Borden, owner of One & Done Concierge and Personal Assistant Services, pitches her businesses to members of the TAG Network on Wed., May 18. (Photo by Kevin G. Andrade)The SouthCoast Teamwork Advocach and Growth (TAG) Network for Smal Businesses is starting up growth in Fall River.
With the objective of offering opportunities for networking to local entrepreneurs to help them learn about new products, learn new strategies and grwow their businesses further.
The TAG Network for Small Businesses (TAG Network) met for the third time on the morning of Wednesday, May 4.
Alongside some liquid energy in the form of coffee, members spoke on their businesses, loans and the objectives of the group of 17 business owners and startups.
"We tried to start something similar to other networking groups in the area," said Lisa Stantieski, a business banker with Rockland Trust and core member of the TAG Network. "We have a good core group of people and we want to be structured."
On Mortgages
In addition, those in attendance listened to a presentation by Joanne Costa, a mortgage consultant with Accutrust Mortgage.
"I've been in this business for about 20 years," said Costa at the outset of her talk.
From that moment on, she spoke about the recent changes that have come to mortgage lending of which potential borrowers should be aware. She said that her hope was for people to take what she is teaching and protect themselves from shady deals.
"When you apply for a mortgage people are used to seeing a single-page good faith estimate," she said. "Now there's a multi-page loan estimate."
In addition, whereas many lenders would add on last minute fees, they are now required to provide a final estimate of interest rates and other factors within three days of closing.
Your mortgage rates are affected by your credit score which is why it is important to have good credit when you apply. The mortgages itself will also have an effect on your credit, nonehteless, it's not the only thing tha taffects your mortgage rates. Costa said that a persons credit score as well as their "loan-to-value" also factor in.
"That's what your rate is," she said. "So it would be hard for me to tell you what 'your rate' would be today."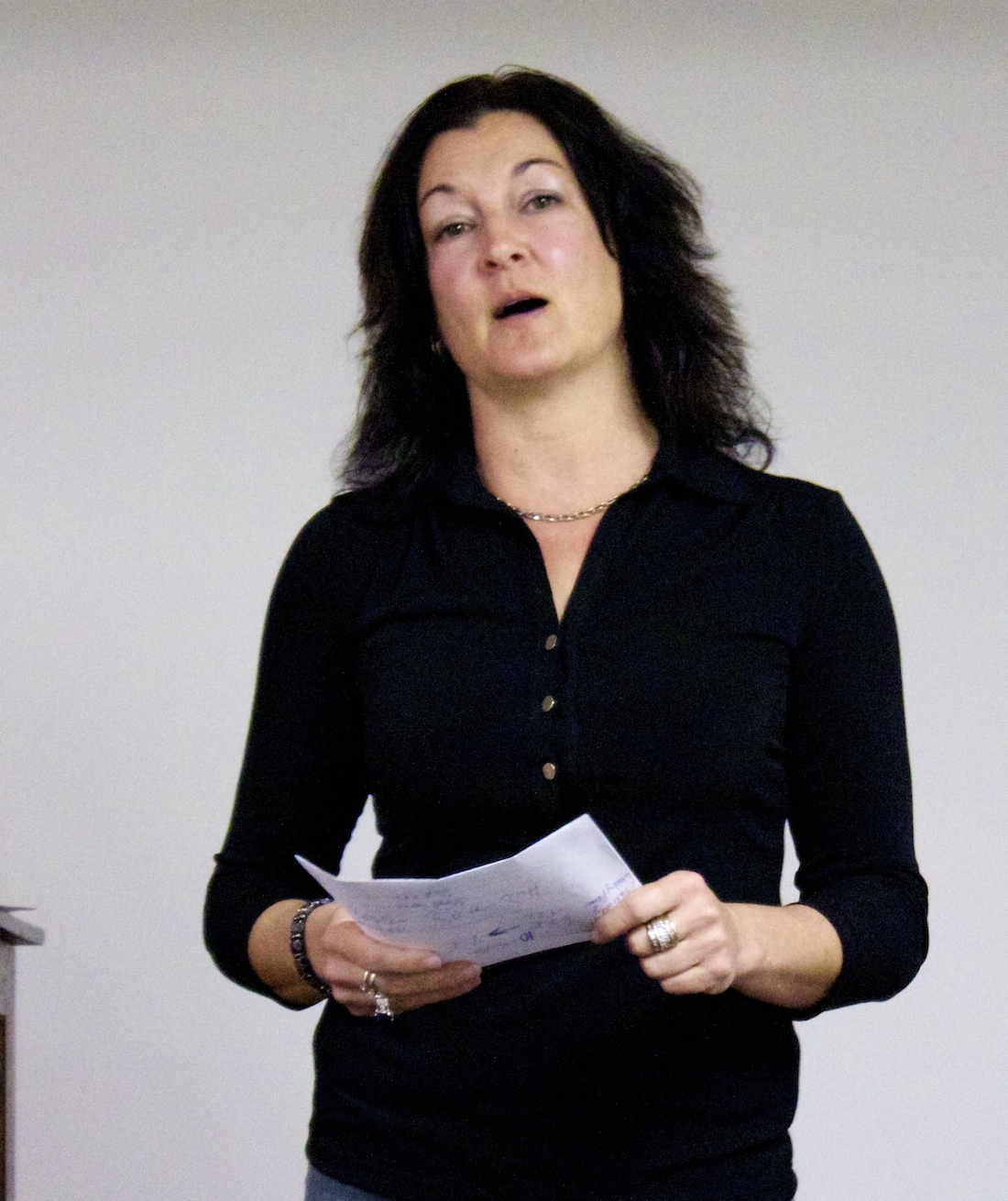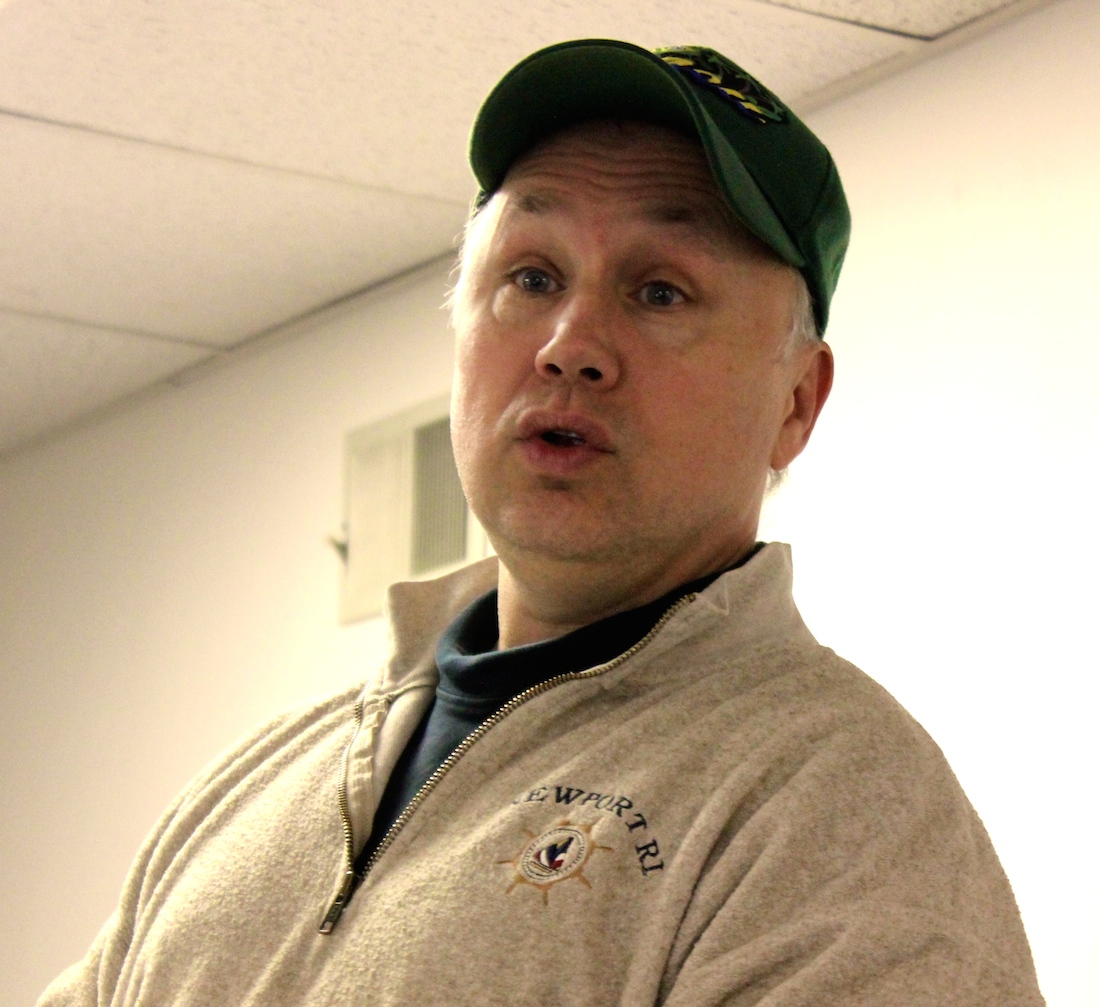 Christopher Nielsen, owner of CNP Integrations, speaks about his business and some of the customers he supports, during the TAG Network Meeting on Wed. May 8. (Photo by Kevin G. Andrade)
Joanne Costa, of Accutrust Mortgage, makes a presentation about mortgage lending to the TAG Network on Wed., May 4. (Photo by Kevin G. Andrade)