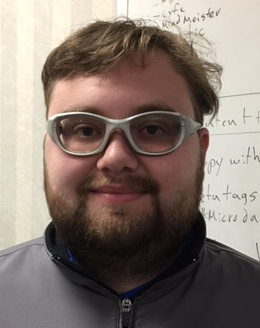 My name is Daniel Borden. I am the new social media intern at CNP Integration. I will be helping with our social media, BIC Media Labs, and our new Television Station. I was first introduced to CNP Integration through the Fall River Innovators Club through Toast Masters International.
I graduated Bristol Community College in June 2017 with an Associates in General Studies, Mass Transfer. I will be attending the University of Massachusetts-Amherst in the fall for Astrophysics. I have been interested in astronomy my whole life. I do not remember when I became interested in astronomy. This uncertainty makes astronomy more interesting to learn about.
I am a member of the Astronomical Society of Southern New England (ASSNE). They are an amateur astronomy group that welcomes anyone. I got further interested in astronomy when joining their group.
I am interested in the future of space travel. I have watched countless rocket launches in the growing private industry. Space X has had a large influence over my career path in the last couple years. Recently, I have been considering graduate programs in space studies. I look this far ahead to adjust what I am doing right now. I have future ambitions of working for Space X.
This summer I will be making a video series about various astronomy topics over the period of my internship ranging from various current missions to new information about the recent discovery of gravitational waves. I look forward in spreading my knowledge about the stars.
A Star Gazer must watch out for clear skies, as this indicates a great viewing opportunity. I have spotted clear skies above with the chance to have this internship. I look forward to working with CNP Integration this summer as I prep for the big jump into UMASS Amherst this fall.
Clear Skies,
Daniel Borden