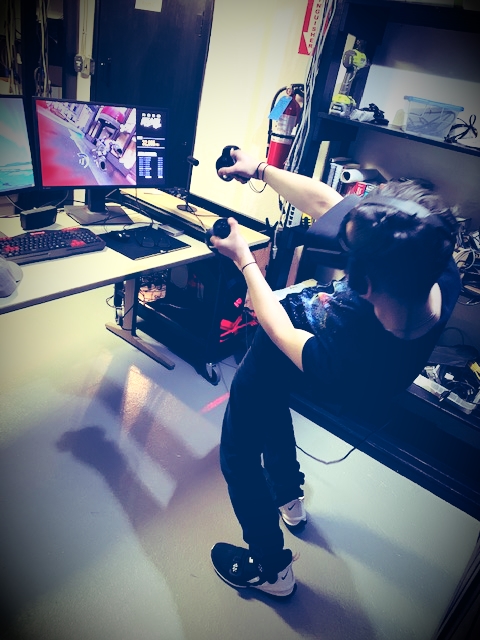 The BIC STEAM (Science, Technology, Engineering, Arts & Mathematics) lab programs are designed to foster innovation and inspiration. Led by our STEAM team of subject matter experts, these educational programs strive to merge creativity with cutting edge technologies to develop useful skills for both adults and young knowledge seekers.
Our 2020 Program will be delivered January 6th through June 30, 4 days per week thanks to a grant from The Episcopal City Mission. To view details and our full schedule of events visit our meetups and calendar pages.
Register Today for our ongoing weekly programs. Once you submit your registration someone from our STEAM Team will reach out to you about scheduleing and your areas of interest.
Starting in January:
Monday's: 5-7pm - Art, Painting & Pottery
Tuesday's: 5-7pm - Multimedia Tools - Streaming Media Production
Wednesday's: 5-7pm - 3D Printing, Robotics and Programming
Saturday's: 10-2pm - Chess, Board Games, and VR
Saturday's: 2-4pm - Digital music production workshop and music lab time
NOTE: Other classes and workshops will be posted on our meetup pages linked from our web site.
Become a BIC member and you can participate in any or all of these engaging hands-on workshops and schedule lab time. Ask about our ambassador scholarship program where you can get your tuition (FREE) by providing a few hours per month of community service.
Brief History: In 2018 we partnered with the Atlantis Charter School to offer a competitive team in the VEX Robotics program at BCC Community College. 2019 We plan to continue to offer our VEX Robotics and Seaperch/MATE Underwater Robotics programs as well as classes on electronics and other fundamental principles for automation and robotics. Come and participate in one of our STEAM day events or classes. Call or email us to get involved or for more information about membership.
For more information or to participate in any of the BIC STEAM Lab programs contact Chris Nielsen: This email address is being protected from spambots. You need JavaScript enabled to view it.