Details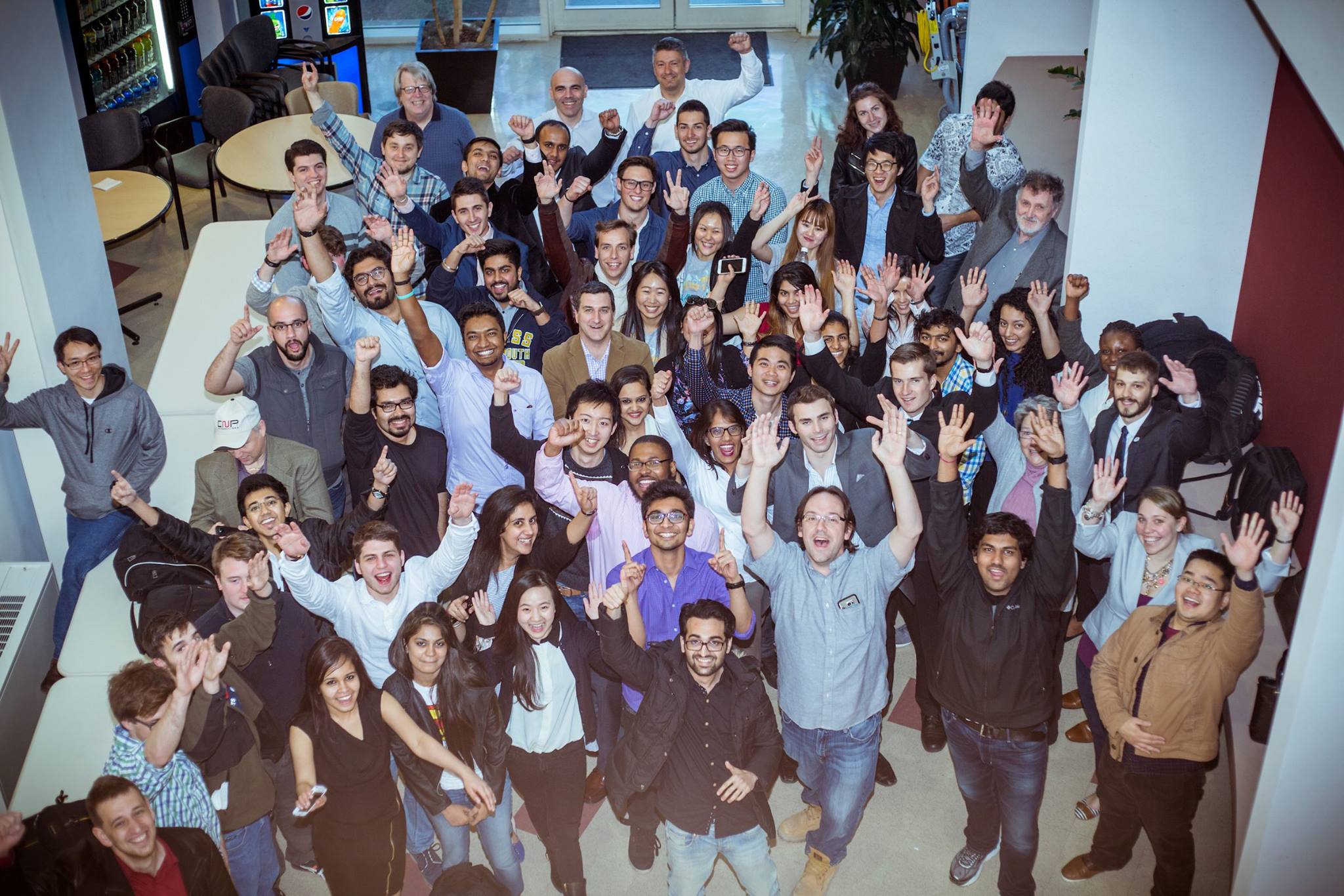 Startup Weekend -Photo courtesy of @Tou Kun,Members of the Business Innovation Center team were amongst the participants and coaches at the Third Annual UMass Dartmouth Center for Innovation and Entrepreneurships' Startup Weekend competition from April 22 to 24.
The proceedings gathered around 70 participants divided into eight teams in order to hash out business ideas. Given 54 hours, they were to create pitches, code and fully flush out their initiatives.
But they weren't alone in the process.
"Being a mentor is about problem solving and giving of your self," said Christopher Nielsen, founder of the Business Innovation Center and one of nine mentors helping participants nurture their ideas. "It is always interesting, challenging and often inspiring to approach things from a new pair of shoes and then to walk in them on someone else's path but being able to call upon my own unique experiences."
In spite of the seemingly daunting parameters of the challenge, it wasn't as grueling as it appears according to one participant.
"There was more of a feeling of excitement than being overwhelmed," said Zack Martin, BIC program manager as well as Startup Weekend participant. "It wasn't really stressful ever.
"It was fun to work with people that I never met before," he continued, "who brought different skills to the table."
Martin was part of a six-person team that created a mini-GPS tracking system called Footstep.
Footstep is a device designed to protect your property in situations where valuables may be left in your vehicle. Should someone break into the vehicle, the device would feel the motion of the break in and notify your phone.
A second notification would be sent to the users cellular device should it then begin to move with the presumed robber.
Martins' team actually came in second-place out of the eight competing teams.
"It was amazing to place, that felt great," he said. "The team that won had an original idea that deserved to win."
The winning team was called LifeSync and created a prototype for a carboximeter – a device to help people suffering from Chronic Obstructive Pulmonary Disease.
For both mentors and participants, the experience was a rewarding one.
"It was quite an interesting process and it allows me to grow," said Nielson. "To help others fulfill their goals and be able to offer more again every time I do it."
Martin also learned something that he says he will take with him through any future business endeavors.
"It really teaches you how to handle stress well," said Martin. "You realize that you being stressed out leads to other people being stressed out and that things can still go smoothly as long as you stay calm.
"It was competitive but it was a friendly competitive," he continued, reflecting on the experience. "I think it's worth doing for anyone that wants to start a business… It was an amazing place and it felt great."